Edith Nevis is many things.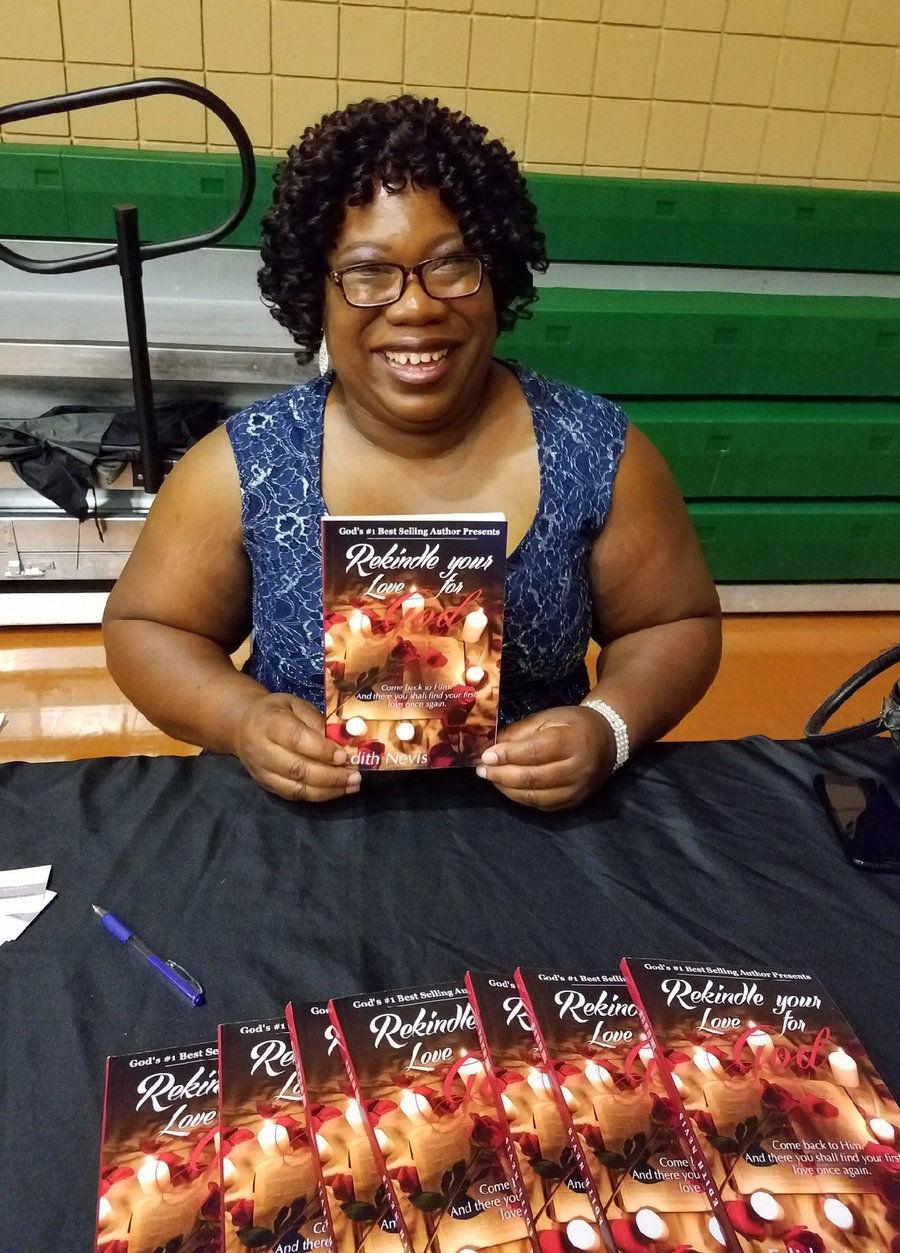 She is an administrative assistant and columnist for the Houma Courier and Daily Comet. She also is an author, blogger, and inspirational speaker.
More than anything, Edith describes herself as "God's No. 1 author" as she talks about God leading her on a new journey that transformed her life and shuffled her career from the hectic life of corporate America to a peaceful daily experience serving the Lord along the bayou.
A native of Rockland County in New York, she relocated in 2010 to south Louisiana, which she calls her personal promised land. She landed in Louisiana as a single mother in pursuit of "personal and spiritual growth and to discover her divine purpose."
Edith draws inspiration from a unique journey to this area and her road in becoming an author. Her blog led to a weekly religious column she currently writes for the Houma Courier and Daily Comet. She also hosts a weekly online "Nonprofit Spotlight," which brings awareness to the public about the community services of nonprofit organizations in the surrounding parishes.
Her newest book, "Step Out of Your Box" a continuation to "Rekindle Your Love for God," is a collection of inspiring and uplifting messages written in her weekly religious column and is available at Amazon Books, Barnes and Noble and Createspace.com. Edith provides a personal journal for those who desire to share their testimonies with loved ones for generations to come.
So tell us: Who is Edith Nevis?
I am a person who has a deep devotion and love for the Lord, which make up the fabric of my being. I am always the first to offer support when needed or prayer when asked. I am passionate about helping those less fortunate within my community.
I am an awesome cook who greatly enjoys preparing meals for others, especially for my colleagues, whom I refer to as my family. My family secret is my smooth singing voice. Coming from a family of artists, my father -- who is professional singer -- taught me how to properly hold a note.
My professional career spans more than 25 years beginning in the field of hospitality, with 10 years in management for such groups as TGIF Carlton Restaurant, IHG and the Marriott as well as within the corporate realm for such companies as Citigroup, KPMG, Sony and Stryker Orthopedics. It is the skills set acquired over the years which cultivated my ability to work within a fast-paced environment such as the Houma Courier with multiple job responsibilities simultaneously.
For the last six years I have been the administrative assistant to Keith Magill, executive editor for both the Daily Comet and Houma Courier, staff reporters and within the newsroom.
I am also affectionally known as the "Obit Lady" -- a confidant and prayer warrior on behalf of those who either called or came to the office during their time of bereavement. A hug was always available when needed.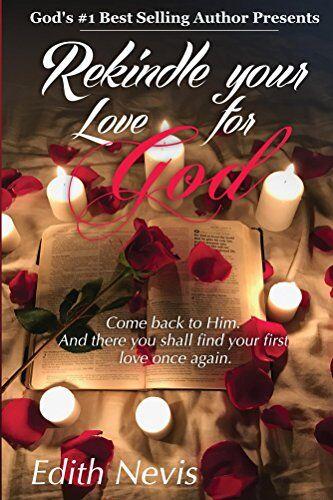 What brought you to Louisiana? 
My love for Louisiana stems from my childhood, when I spent my school and summer vacations in Terrebonne Parish with my beloved grandmother, Rebecca Moore of Houma. My fondest memory of my grandmother is preparing Sunday meals together and enjoying an evening of the Bobby Jones Gospel.
How did you get started blogging?
In 2010, I began blogging on my personal Facebook page my journey with my Lord and Savior. This spiritual transition was challenging in every way. It required me to die to self daily with all that entailed and to live for Jesus. In doing so, many mistakes were made. Yet, many victories were won. It was here that blogging became essential. I would share my testimony and words of encouragement with others in similar situations. Blogging also assisted with sharpening my writing skills, which led to a ministry page on social media.
What is By His Grace, Edith Nevis Ministries?
"By His Grace, Edith Nevis International Ministries" is an online ministry that reaches many from all walks of life. The ministry has followers throughout the Unites States and beyond. The message is simple, encouraging, and inspiring while leading you towards Jesus Christ.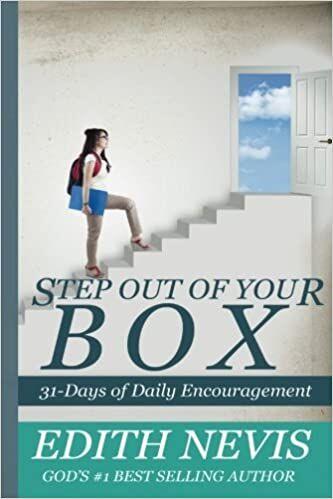 You may view, like and share the page at https://www.facebook.com/bhg.edithnevis. Here you will find updated contents and upcoming events. Edith loves to hear from our readers, please feel free to leave her a message.
Tell us about your column, and where we can find it:
I prayed on how to approach the subject with my executive editor about writing a religious column in the newspaper. I am ordained and a licensed teacher of the Gospel, a successful blogger on social media, and felt the need to share my inspirational messages with the public.
At the time there was a religious guest column and for unknown reasons the column stopped. This left a void that needed to be filled. So, I approached Keith Magill regarding my request and then former publisher, Gary Palmer. After presenting my case and supporting documentation of previous work as a blogger, I was immediately granted permission to become the religious columnist for the Daily Comet and Houma Courier.
One year later, Mr. Palmer granted me permission to publish the "By His Grace" column in the company's sister papers.
In the spring of 2016, I become the very first African American woman on staff to write a religious column in both the Daily Comet and Houma Courier. The first message, "Your First Love" was published on April 15, 2016.
"By His Grace" messages are relatable, never about a religion, but all about a relationship. The column has been around for five years and is available in the Daily Comet, Houma Courier, Gonzalez Weekly, Plaquemine Post, and Donaldsonville Chief newspapers. The continuous feedback from the column was astonishing, which prompted me to self-publish two devotional books, "Rekindle Your Love for God" and "Step Out of Your Box: 31-Days of Daily Encouragement".
I also publish a weekly nonprofit spotlight segment where organizations answer questions which then helps educate our readers what services are available within the community. The success of the nonprofit spotlight then led to a pastor's spotlight segment, where pastors and their families were invited to take a few minutes to answer questions pertaining to the church and their tenant of faith, life in ministry, and personal testimonies.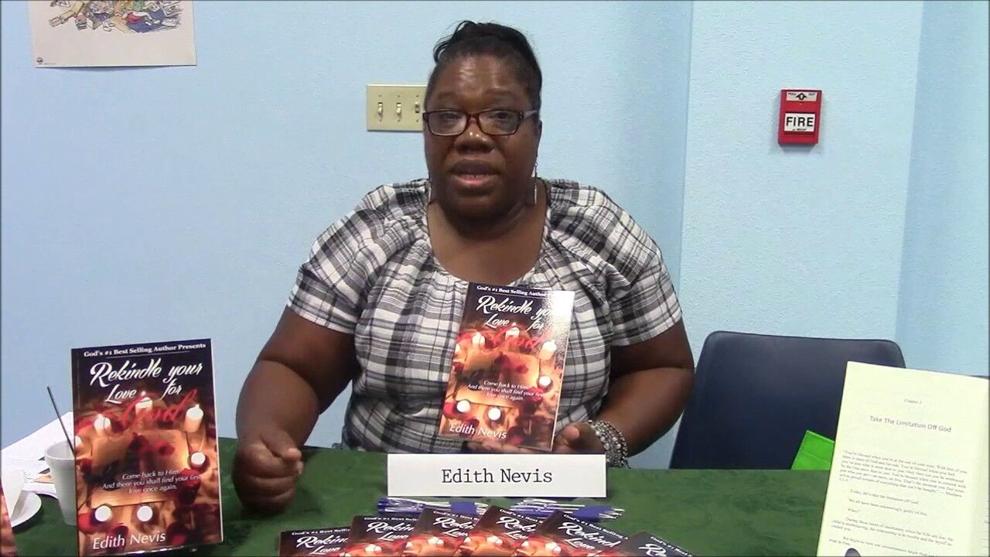 Where do you see the newspaper industry in the next 10 years?
I see the industry in the next 10 years becoming strictly digital. In the last six years, I have witnessed the gradual change leading in this direction.