LPA General Counsel Scott Sternberg presented an update on the latest public records trends, new laws, as well as tips and tricks for getting your request fulfilled, faster.
---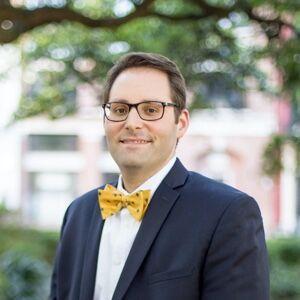 Scott L. Sternberg is the co-Managing Partner of Sternberg, Naccari & White, LLC, with offices in New Orleans and Baton Rouge, where he focuses on business, general litigation and media matters. His media focus includes service as the General Counsel to the Louisiana Press Association and numerous television and He received a BA degree in Journalism from the Manship School of Mass Communication. Louisiana State University and his law degree from LSU Paul M. Hebert Law Center.
 Scott has received several awards, including Gambit's "40 under 40," the LPA's President's Award in 2017, and the LSBA's "Citizen Lawyer" award for his pro bono activities in 2019. He has twice received the LSBA's Stephen T. Victory Memorial Award for most outstanding Louisiana Bar Journal article and continues to write for media law and legal publications around the county.
Scott has taught journalism at LSU and Loyola. He is on the boards of the Louisiana State Bar Association, Federal Bar Association New Orleans Chapter, the American Red Cross for Southeast Louisiana, the Pro Bono Project and the Louisiana Center for Law and Civic Education.
Scott and his wife Breland are the parents of four (!) children.