WHEN: Thursday, September 16, 10 a.m. (CST)
DEADLINE TO REGISTER: Tuesday, September 14
COST: Free for press association members and $40 for non-members
In this webinar, you will learn how to make the most out of the smaller budgets that some of your clients may have. Especially after a pandemic year, consumers need to be connected with in ways that are veering from the traditional communication channels. AdCellerant will be presenting on what tactics generate results for specific Industries, and also best practices for small business advertisers. Now is the time for your advertisers to be ready for the economy to open up and get in front of their customers now! Here are a few ways they can stretch their budgets most effectively.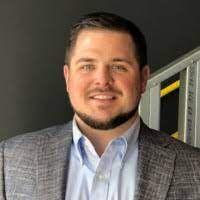 Ben Bouslog, VP Business Development, AdCellerant
Ben Bouslog is the Vice President of Business Development for AdCellerant, a tech-enabled marketing services company. AdCellerant partners with publishers to leverage their turn-key solutions to drive digital revenue streams. Ben's experience spans 8+ years in the digital space with a background in ad operations that gives him an intimate familiarity with how digital really works and the value it can bring to any advertiser or media organization. His favorite part about working with media companies is helping them to realize and actualize the opportunities to connect with the businesses in their communities more than ever before. With experience in SEO, SEM, video, OTT, social media and a specialty in programmatic, he's been able to help hundreds of media companies grow their digital revenue streams and supported thousands of advertisers by connecting them with their target consumers.