WHEN: Thursday, June 2, NOON. (CST)
COST: FREE
This webinar will go over how smaller publications and legacy print teams are getting started with digital sales to support their local clientele. AdCellerant will review different examples of publishers doing this now, the steps to get started, the revenue implications with these types of sales, and how you can leverage these now.
• What other small publications are doing with digital
• Steps to get started
• Giving a consultative approach with targeted display & local SEO
• How much money can we make with digital sales?
• How can we do this with LA Press and AdCellerant?
Speakers:
Ben Bouslog - VP Biz Dev, AdCellerant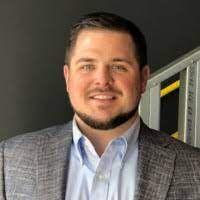 Ben Bouslog, VP Business Development, AdCellerant
Ben Bouslog is the Vice President of Business Development for AdCellerant, a tech-enabled marketing services company. AdCellerant partners with publishers to leverage their turn-key solutions to drive digital revenue streams. Ben's experience spans 8+ years in the digital space with a background in ad operations that gives him an intimate familiarity with how digital really works and the value it can bring to any advertiser or media organization. His favorite part about working with media companies is helping them to realize and actualize the opportunities to connect with the businesses in their communities more than ever before. With experience in SEO, SEM, video, OTT, social media and a specialty in programmatic, he's been able to help hundreds of media companies grow their digital revenue streams and supported thousands of advertisers by connecting them with their target consumers.